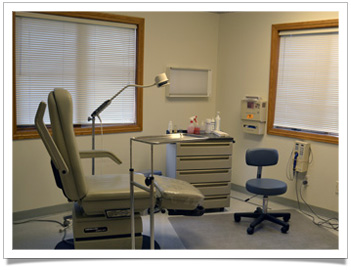 .
New Patients and Referrals
Yes, we are accepting new patients! We appreciate all of the referrals to our office by our current patients. Thank you.
 .
What We Offer
We take pride in providing a comfortable professional environment including:
Expert podiatric care
Bright and spacious treatment rooms
On-site surgical suite
Friendly, caring and knowledgeable staff
.
Committed to Excellence
Dr. Meyers specializes in the diagnosis, treatment, and prevention of acute and chronic conditions of the foot and ankle for children, adults, and seniors. He is committed to excellence in podiatry and offers the most effective technology and procedures in the field. He and his staff strive to satisfy the foot care needs of all patients with honest and compassionate care. They listen to your concerns and respond with the best treatment options. Dr. Meyers is a highly qualified and experienced podiatrist specializing in the medical and surgical treatment of foot and ankle problems, from simple to complex. He works to prevent conditions from developing by diagnosing and treating conditions early. An important part of his practice is teaching his patients how to care for their feet to help prevent foot ailments.
.
More Information
Our web site will provide you with much more information about Dr. Meyers and his staff, the areas of his podiatry specialty, educational information, our location, and scheduling information.