.

.
We encourage our patients to call us whenever they have a concern about their feet, ankles, or legs.
If you have any questions or would like to schedule an appointment, please call us at (616) 785-8707.
.
Emergency Appointments
We ensure prompt scheduling. We understand that some foot conditions require immediate attention. We will get you in to see Dr. Meyers the same day if that is the case.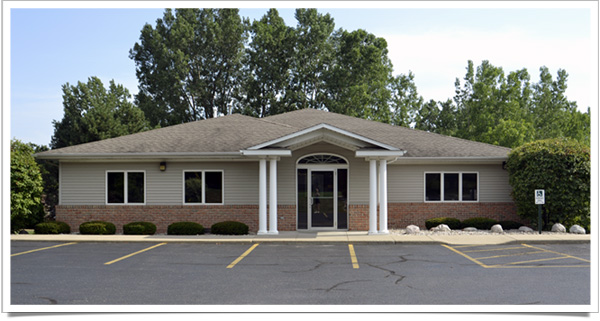 Office Hours
8:30 a.m. – 4: 30 p.m. Monday through Thursday; Friday 8:30 a.m. to 12 Noon
.
Location and Directions
Our office is conveniently located at 680 – 3 Mile Road, N.W., Grand Rapids, near the US-131 and I-96 interchange and just east of Alpine Avenue (across from WZZM Channel 13).
.
Patient Forms
In order to expedite your first visit, you may download our NEW PATIENT FORM and fill it out ahead of time. (You will need Adobe Acrobat Reader installed to download this.) You may also download our PRIVACY PRACTICES.
.
What to Bring with You
Please bring a list of all current medications and supplements you are taking. Dr. Meyers encourages his patients to bring a list of any questions
you have.
.
Payment Options
We accept cash, checks, Visa, Mastercard, and health insurance payments.
.
Insurance
Dr. Meyers participates with most HMOs, PPOs, and other health care plans and insurances. We will submit the charges to your insurance company for you. Copayments must be paid at the time of service. We will gladly help you verify acceptance of your insurance or answer any questions about your insurance coverage or billing.